Forum home
›
Wedding fashion
Alice Temperley / Jenny Packham - any other similar designers??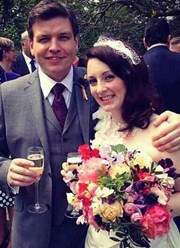 lyndadavis3
Posts: 537
Hello! First post here...I got engaged three weeks ago...and have pretty much nearly everything planned and in place for May next year!
Trouble is the dress...I have only seen a few I like - my favourite being the Long Jean by Alice Temperley but I also like Damask and Willow by Jenny Packham.
All three have something a bit different about them...but obviously then come at a price

Does anyone have any suggestions for other designers / dresses that have straps and some detailed embellishment a la those three? I am a bit worried as my budget isn't £2500 which is what the Long Jean would be and also that I'm 5'3 so would probably be swamped in all of them not to mention it's only 6 months away!
Any helpful ideas gratefully received

Cheers