Forum home
›
Wedding fashion
How do you choose a veil?
sarahtooey
Posts: 148
Hi girls,
I have the day off on Friday so will go and look for a veil.
I don't know how you are meant to choose one in that I see a lot of posts on here saying does my veil match my dress etc....but is the veil fabric meant to be similar to the dress fabric? If you go long should it be longer than the dress train or does it not matter? What do you do with it after the service/ceremony? Wear it all day (altho presumably not for dancing?). Anything else I should know? I've never paid much attention to friends veils at their weddings so am a bit clueless

This is my dress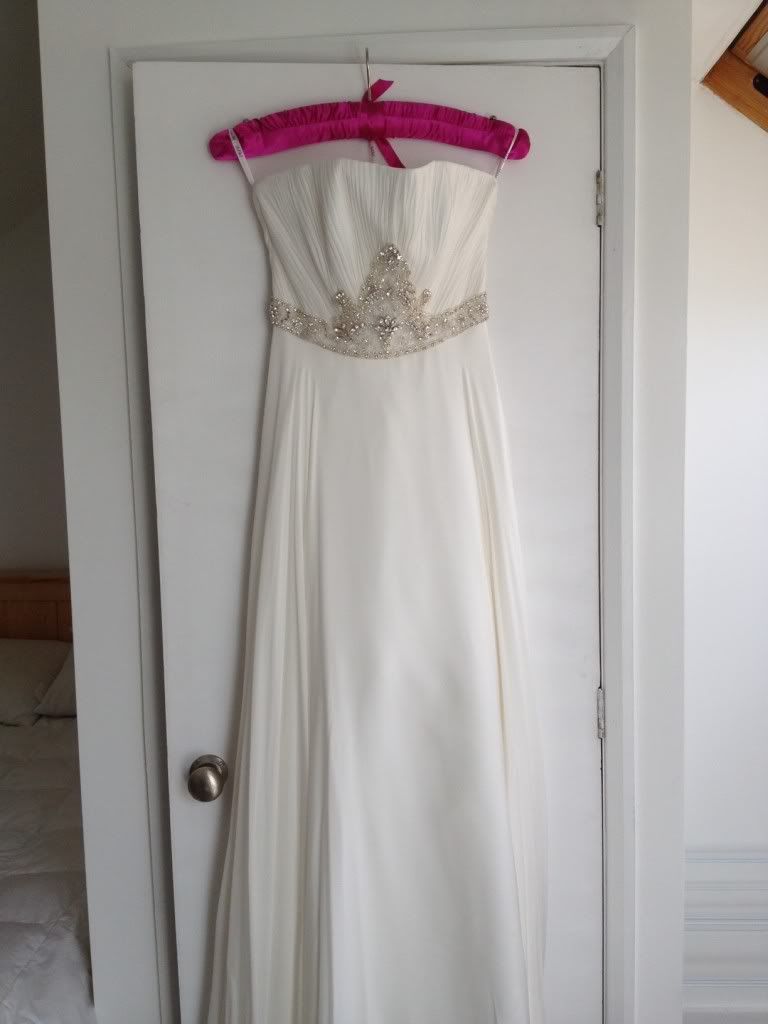 It's light and silky and I'll probably have the neckline made into a small sweetheart.
Thanks!