Forum home
›
Wedding fashion
Which dress dilemma - votes please
Michelle1985
Posts: 205
Ok so I think I have narrowed it down to these two dresses but they are so different and I really don't know...both are Sophia Tolli
I originally pictured lace and tried the lace one (Jillian) on in another shop and discounted it...but when I tried it on in this shop she pinned it differently and the shape looks so much better. But then it worries me as to what shape it will actually be when it turns up in my size...
I never wanted satin but when I tried this one (Tulip) it felt so bridal and I really liked it and loved the cathedral train. I have tried this one on twice aswell and liked it both times....but I was going for a bit of a vintagey feel for the overall feel and I don't know that the satin fits in with that...
So difficult - added to which Jillian would be twice the price as I can get Tulip in the sample sale and I don't know that I like one that much more than the other to justify such a difference in price
Help!
Jillian front
Jillian Back with lace edged veil (ignore random knee!)
Tulip front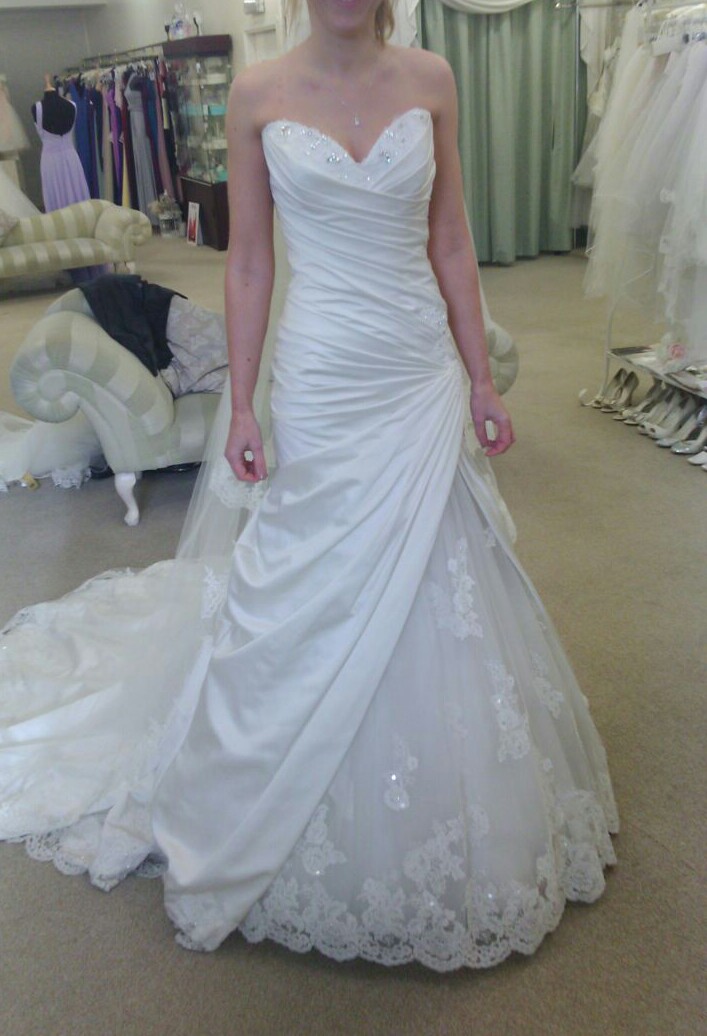 Tulip back with veil