Forum home
›
Wedding fashion
Hair Ornament
Kitten2014
Posts: 1,489
Hi all,
I know this has come up before, but styles & what's available change all the time, so please humour me.
I am looking for a hair ornament, preferably a tie-able headband kind, something VERY simple, and I just can't find one that's not costing literally hundreds! I'd love to find something that I could maybe even wear again (but to me, that still doesn't justify spending hundreds).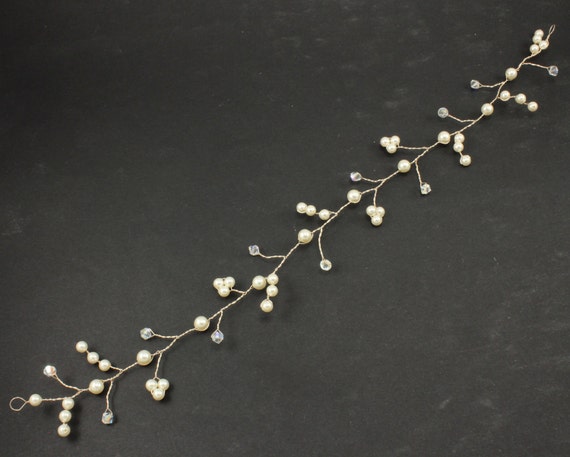 This is the closest thing I've found to what I have in mind, but I really don't like the little crystals (I think these look weird/ cheap). This can be made in gold/rose gold which is the colour I'd like, and it also comes with ribbons to tie it on.
I don't want to do a headband because it seems no matter which I try they all hurt my head. And I have really, really thin hair so a slide or a comb is out of the question.
Has anyone seem any simple hair pieces in this style that don't cost a fortune?