Forum home
›
Wedding fashion
Ring Repair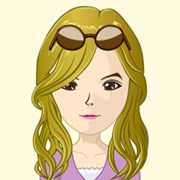 BumpkinCharlotte
Posts: 164
Hi all!
This seemed like the best place to post this as I'm hoping someone will have first hand experience.
I received a ring for my 30th birthday four years ago from a jewellers in Warwick. Since then, two stones have fallen out of it
The first one I lost I had replaced with a cheaper alternative as I couldn't afford a perfect replacement.
I have now lost another stone and have been told by my local jeweller that it will cost £45 to fix (This is about half of what the ring actually cost)
So, does anyone have any experience with cheaper ring repair, either online or in shops? I don't want to spend a fortune so I don't mind having cheaper stones used, I just want to be able to wear it again.
Thanks in advance!