Forum home
›
Wedding fashion
"Alternative" Wedding Dresses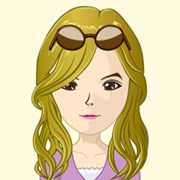 BumpkinCharlotte
Posts: 164
I've added the quotation marks because I'm sick of looking up countless articles and galleries of "alternative" wedding dresses, only to find every dress in there looking like every other typical wedding dress available.
Is it just me, or making a wedding dress in off-white or pastel colours is not "alternative". Neither is having a short white dress as opposed to a long one.
Can anyone out there recommend actual alternative wedding dresses please? I'd offer examples but I don't know exactly what I'm looking for.