Forum home
›
Wedding fashion
Hoops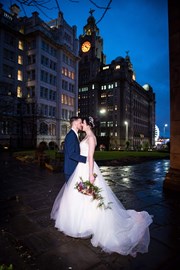 MrsJ2017
Posts: 3,017
Where did you buy your hoop from, is it a bridal shop job?
when I tried my dress on I wore a round hoop, but on photos I noticed that the train of the dress seemed to fold, rather than flow seamlessly back, if you know what I mean?
instead of looking like :
It did this:
Is this the wrong hoop? Ive seen more oval shaped ones on ebay that look like they would pouff it out backwards more but then I dont know if itd work with a bustle, so Im just wondering what other brides with trains have got.