Forum home
›
Wedding fashion
MOB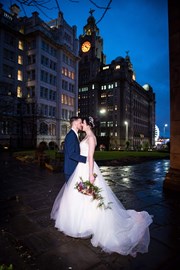 MrsJ2017
Posts: 3,017
Whats your mum wearing on the day?
My mums sent me a picture of an ivory or grey floor length fishtail type chiffon and beaded dress. It has long sleeves and a low back, Its lovely but a bit OTT imo, I picture the mums in a little dress, jacket and hat because thats all Ive ever seen at weddings. This one in ivory could easily be a wedding dress, the only thing missing is a train.
I like the dress and wouldnt dream of telling her what she can or cant wear, but just wondered if anyone elses mum wore/plans to wear something so dramatic?