Forum home
›
Wedding fashion
Wrap help - last time I promise!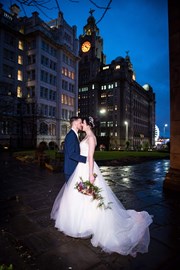 MrsJ2017
Posts: 3,017
Ive decided to get the feather wrap and I have to order it by monday. But I dont know which go for.
Thod one goes all the way round, but because the back of my dress is low I think it might look weird.
This one just covers the shoulders and would suit the dress really well, but could be slightly reduntant. It wont keep me warm, but it looks good.
My mum prefers the shoulders one.
Back of dress