Forum home
›
Wedding fashion
Wedding shoes - Opinions wanted! 😊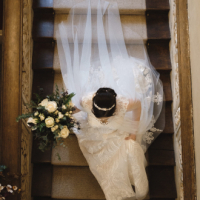 Nottinghamshirewife
Posts: 751

I decided early on in my planning that I didn't want to to have 'typical' bridal shoes. I'm getting married in November and in autumn/winter I live in heeled boots so that's what I wanted for my wedding day too.
I found some that I loved except for the heel, which put me off a little. I bought them with the plan to embelish the heel and I've just finished the first boot.
I thought it looked great but I've had mixed responses from the few people I've been happy to show, which has put a bit of doubt in my mind. The people I've shown would have preferrerd me to wear more 'traditional' bridal shoes like satin court heels, so I'm not sure if it's that they don't like the style or that the boots actually look rubbish and massively DIY (in a bad way)? Help!
Before
After