Forum home
›
Wedding fashion
Mid length hair down with a veil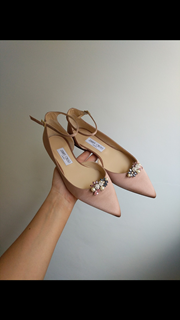 Becky111
Posts: 222

I really can't find any inspiration and can't make my mind up if it would look right.
I currently have quite long hair (down to the bottom of my boobs).
I'm sick to the back teeth with it to be honest. A couple of years ago I had it cut quite short (well a collarbone length Bob style). Then I ended up growing it out after seeing pictures of it at my brothers wedding and i hated it. On reflection I had it cut a little bit too short and had it curled a little too tight coupled with the fact id put on a lot of weight I just didn't think it suited my fat Face anymore.
I'm really lusting after short hair again. I just wondered how it would look with my chapel length veil of I had my hair down and curled. Every inspo picture I've seen is either super short or a decent length then in an updo.
Help!