Forum home
›
Wedding fashion
Anyone had their dress dyed?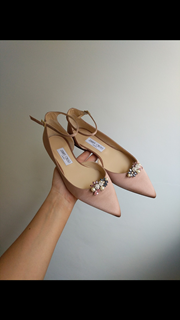 Becky111
Posts: 222

So I'm sat here watching BS YouTube Wedding videos. I'm currently having an MS relapse so feeling like crap.
This lady wears her dress for a day doing everyday stuff the day before her first anniversary.
So I had an idea. Has anyone had their dress dyed?
I think the style of mine would suit being shortened maybe with a asymmetric hem and a split. Thinking maybe a blush colour and I can wear it on my first anniversary and make OH take me somewhere special.