Forum home
›
Wedding fashion
How to tell/show mom I bought my dress online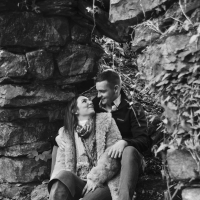 Hannaaakate
Posts: 10

As in the title really.  Neither myself or my mother are ones for shopping if we can get stuff online and try on in the privacy of our own home we are happy! Put us in a shop we are all over the place just get flustered too quick.
I've loved the Stella York 6176 since I saw it over a year ago (before I was even engaged just talking about marriage to my now fiancé)
the dress is perfect for me its all I've ever wanted a wedding dress to be and it covers old injuries from my battle with depression delicately with the lace sleeves. 
The dress hasn't been made for sometime as it was part of the 2015 collection. I managed to find a store that had 2 dresses both samples and both my size I picked the one with less wear, "pilling and a little mark on the underside of the train" the dress was £500 down from £1500 couldn't go wrong! It arrived and after looking for over an hour I see no mark and no pilling it looks BRAND NEW! 
Ive not told my mum I have it, or that I tried it on and love it! Although I don't think she'd really want to come dress shopping with me I feel I've maybe just missed a bonding moment with her and don't want to hurt her feelings, how can I make showing her a big moment?