Forum home
›
Wedding fashion
Big boobed bride .... Wedding day undies... help!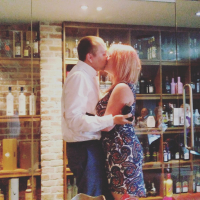 Charlotte Rose
Posts: 28

Hiiii so I've finally taken the plunge and put a deposit down on my wedding dress woo hoo! 
However I've not actually ordered it yet because I'm still loosing some weight for it (I'm a stone and a bit down, one more to go!) I'm hoping that by loosing a few more pounds before ordering i might have a more realistic take on what size to order and will hopefully need less alterations. 
With that In mind ive got an appointment on the 8th December to go and get measured and try it on again - although this isn't a proper fitting I gwther it's best to have potentially the right bra/pants so you can check the fit etc? 
So my dress is very low and has straps. I don't want to get a bra that pushes my boobs up, just supports them without them falling out haha but I can't believe how difficult it is to find a nice, ivory plunge bra (ideally low line) in a bigger size! i was measured as a 34G last reckon that will go down to 34F by the time I've (hopefully) lost the weight and I'm a size 12/14. 
Obviously if it's a sexy bra or corset style basque thing that will look nice on my wedding night too that's a bonus! 
any suggestions of places to look at for pretty/sexy plunge bras or basques for bigger boobs I'd be so grateful! I can't be the only big Boobed bride out there?! 
Thank yooooou x