Forum home
›
Wedding fashion
Plz help me decorate my shoes!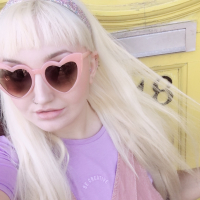 Awhelenqt
Posts: 856

whaduuup been a while since I posted because pretty much everything has been sorted and it's just chugging along.
But I want to customise my shoes and need some ideas please!
These are my shoes:
These are the kind of shoes I would love if I could afford 
Basically cute/tacky 90s/00s stuff.
Ideas!?