Forum home
›
Weddings abroad
Fellow abroad brides - how are your plans going along??
SantoriniBride2013
Posts: 524
Hi Ladies!!

Drab miserable winter days like this make me sooo glad i have gone with a beautiful wedding destination and will be getting married in the beautiful sunshine! (hopefully)! lol
Only 167 days to go now!.. only 2 and half months until my final balance is due and all the final details need to be sorted!. It's come around so quickly!...
How are all you lovely brides getting along with your plans?!?... much left to do!... I have my dress fitting tommorow! so excited!!...

  Just a few flashes to brighten the day!.. Look forward to seeing any flashes any of you guys may have aswell!...
Happy Planning!...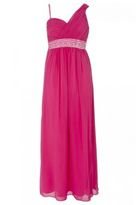 (without the sleeve/wrap around part)
xxxxxx