Forum home
›
Weddings abroad
Sicily - Ortigia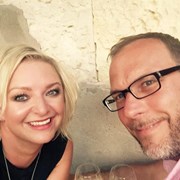 Lavinia77
Posts: 92
Hello!
We are heading to Ortigia in July and hoping to visit some potential venues for after our ceremony in 2018 (yes ages away, but lots of people want to come, and will need to save up)
We will be getting married in the town hall in the stunning Duomo square, and then hoping for a very laid back reception afterwards.
We don't want a sit down meal, or anything formal and would prefer to have something outside.
Does anyone know any potential places in Ortigia or Siracusa?
Thanks!