Forum home
›
Weddings abroad
Can anyone recommend a Santorini Wedding Planner for the LEGAL side?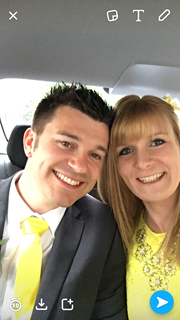 Abi60
Posts: 5
Hi all,
I'm wanting to plan the wedding myself and have already been in touch with Dana Villas and am quite happy to book with them directly for the ceremony and reception.
We really want to keep the costs down and I just can't justify paying someone else to plan everything for a crazy fee (I'm a bit of a control freak and like to choose and know that things are DEFINITELY booked!)
I'm just a bit worried about the legal side of things (registrar booking, marriage license etc) and would prefer to have a planner to help with this aspect of things only.
Can anyone recommend any good planners for this that don't charge a fortune?! I have been in touch with Nikos from santoriniweddings.net but have since found another website santoriniweddings.co.uk which seems to be the same people but the sites are worlds apart! I'm so worried about being conned! 
Thanks in advance xx