Forum home
›
Weight loss for your wedding
Body By Vi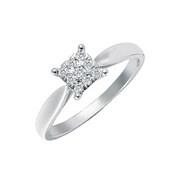 MrsGB2015
Posts: 3,889

Hello Ladies,
I am just wondering if anyone else is on the body by vi challenge?
I have just signed up and awaiting my first batch but wondered if anyone has done it/doing it and is it going well?
I am hoping it will kick start me into my weight loss journey as I am terrible at motivating myself but once I see results it will help so fingers crossed!
Married since June 2015
TTC since August 2015
Miracle Baby due April 2020

"The greater your storm, the brighter your rainbow"