Forum home
›
Weight loss for your wedding
Non weight bearing - how do I exercise?! Help!!!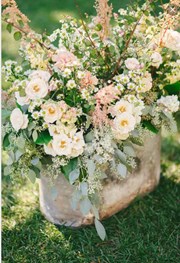 EJS1982
Posts: 664
Desperate for help- I'm normally fit and active and have been losing a bit of weight for my wedding in July. However back in November I fell from a height and destroyed my ankle. I had ankle reconstruction surgery a couple of weeks ago and am stuck on the sofa all the time, non weight bearing and on crutches. I can literally feel the weight creeping back on so I'm trying to restrict food intake - but that can't be healthy either?! 
Am in real need of motivation/solutions! When I finally get off the crutches it'll only be 8 weeks till my wedding - I'm worried there wont be enough time to shape up and fit into my dress!
its also depressing not being able to exercise - I feel like such a lump. Sorry for rant but I'd love some creative ideas/support please!