Forum home
›
You & Your Baby
New to TTC - advice needed please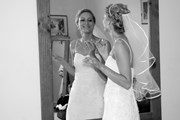 Flossy17
Posts: 289
Hi all,



I am new to TTC and after some advice please!



Basically I came off the pill (after almost 9 years of continued use) on the 23rd June. I had my normal withdrawal bleed on the 27th - 29th June, then on the 20th & 21st July I had light brown /pinkish discharge (sorry if tmi), then nothing - I think this possibly was implantation bleeding?



Over the past couple of days I have had the occassional discomfort on the right side of my abdomen. Was expecting AF to arrive this Monday (25th) however she has not. I took a test today and it is negative so I am really confused and now wondering where my period is!



Any advice/ opinions would be gratefully received!