Forum home
›
You & Your Baby
I'm starting my ivf journey! !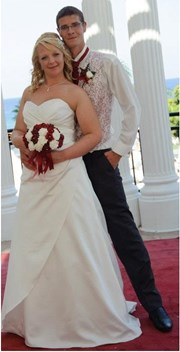 MrsFinch2012
Posts: 469
Hi
Some ladies on here might remember me from the ttc threads. Background info; this year I have had two ectopic pregnancys, I was absolutely inconsolable,  first ruptured the second was treated with methotrexate unsuccessfully so resulted in more surgery.  I now have no fallopian tubes and am unable to conceive, neither me or Mr F have any children.  
I was then referred for ivf, my referral was lost so I rung the clinic to make sure they received the second one and was told I should have a letter very soon. Today is 3 weeks later so I rung them and my letter must have gobe missing in the post and my first appointment is next Thursday! ! Im so excited to start this journey. I was wondering if anyone can give me any info/advice on what happens at my first appointment? 
Also I have a brand new unopened pack of clear blue digital duel indicator 20 ovulation tests and around 30 internet cheapy ovulation tests, if anyone would like them please private message me as they are of no use to me xx