Forum home
›
You & Your Baby
Pregnant??!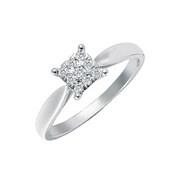 MrsGB2015
Posts: 3,890

Hi Ladies,
I am new to this section but posted a bit during the build up to my wedding.
I am after some advice really, basically I came off the pill 2/3 weeks ago and since I haven't had any sign of my monthly but I am experiencing "signs of pregnancy"
Is it possible that I could of fallen pregnant so quickly or is my body just tricking me and could I be being paranoid and talking myself into the signs? (hope that makes sense)
My current signs are:
More frequent loo trips!
Sore nipples (sorry for tmi)
Cramps in stomach
Feeling bit sicky
Tiredness (more than usual)
Snappy moods
Now I guess this could mean my monthly is on the way but I've never really had any of the above previously?  Is it too early to take a test?
Any help an advice would be appreciated!
Thanks ladies
Married since June 2015
TTC since August 2015
Miracle Baby due April 2020

"The greater your storm, the brighter your rainbow"