Forum home
›
You & Your Baby
Pre-TTC Advice?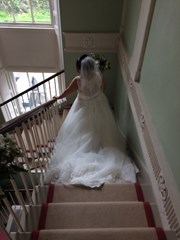 Scottishbride2016
Posts: 173
Hi ladies,
Just looking for some advice...
I got married a few weeks ago and my husband and I (still feels funny saying that lol!) have decided to start trying to conceive in January. I've come off the pill in preparation to get my cycle back to normal and I'd like to also use the next few months to lose some weight so I can be at optimum health. I'll be 31 in January and have a feeling we might take a while to conceive.
Is there anything else you could recommend I start thinking about, like vitamins or pregnancy apps etc?
We're going to keep it quiet from our family and friends to minimise any pressure so I don't really have anyone else to speak to about it.
Thanks
x