Forum home
›
You & Your Baby
Due July/August 2017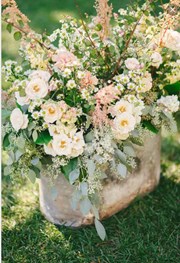 EJS1982
Posts: 664
EDDs...
MrsC - 19th July 2017
EJS - 23rd July 2017
Daisy - 25th July 2017
Sarah - 4th August 2017
FormyLoveofHaribo - 5th August 2017
MrsGee - 6th August 2017
JustaGirl - 8th August 2017
Robyn - 8th September 2017
Ok...I'm being super brave here but I got my BFP on Monday and am VERY tentatively reaching out for others to share stories and general panic! Hubby is way too laid back for my liking and is of the general demeanour 'what will be will be...we'll see what happens' which is of course breathtakingly annoying when I want him to jump around the room with me. Plus we got an offer accepted on our first flat the same day we found out I was pregnant! So exciting times...hoping there's some mums to be out there who'll listen to my rantings! 
My ovia app says I'm due around 21st July but I ovulated late last month so who knows... am a natural panicker and an older mum at 34 so have booked an early scan at 8 weeks in a private clinic - only 3 and a half weeks till then! Eek!