Forum home
›
You & Your Baby
Why Am I Broken?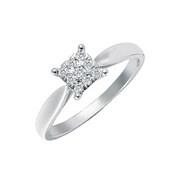 MrsGB2015
Posts: 3,891

Morning ladies,
I thought I would kick off a new broken thread for those of us that are still broken
My latest is - I think the witch is on her way soon (what a bloody surprise!) and our next hospital is Saturday - FC this is where they will tell us its going over to the actual IVF Clinic to get the ball rolling
Love to all xxxx
Married since June 2015
TTC since August 2015
Miracle Baby due April 2020

"The greater your storm, the brighter your rainbow"