Forum home
›
You & Your Baby
May/June 2018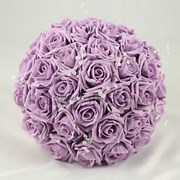 Lou85
Posts: 1,858

I can't believe I'm actually writing this, but I've just found out that I'm pregnant with our second baby. I'm around 4 weeks I think and should be due next June.
My ds is 13 months old and, while we had  planned to start trying for number 2 early next year, this baby is a surprise! A very welcome one; I am acutely aware from following everyone's stories on here that I am extremely lucky and blessed. I'm only just back to work after 13.5 months off which I'm a bit worried about and because this wasn't a wholly planned pregnancy, I wasn't taking any supplements and I've also had a fair few glasses of wine. So basically I'm going to stress until I can book an early scan at 8 weeks. Just hoping that everything is ok in there...
I used this forum a lot when planning my wedding and again when pregnant with my first; I met some lovely ladies and most of us are still in touch (some are still active on here so the cat is out of the bag!). I really hope that some of you other ladies will come and join me soon and we can share this journey together. Warts and all!
xxx