Forum home
›
Your DIY ideas
mini vase place name/ table name holder
Backwardsbride
Posts: 196
So i saw these really cute mini vases on 'not on the high street' and they are £22 for 4!
I think they are aborable but that the price is crazy for what they are. So I decided to DIY them.  I bought salt and peper shakers off Amazon for about £1.50 for 2 and then bought some stiff wire and got making them. 
I want to use them as tabke name holders as i didnt want to make 100 as place name holders (but your could easily).  Anyway, these are the first attempts.  I think they can be improved but for the cost of about £1 each, once they have a little flower in they will look lovely i think!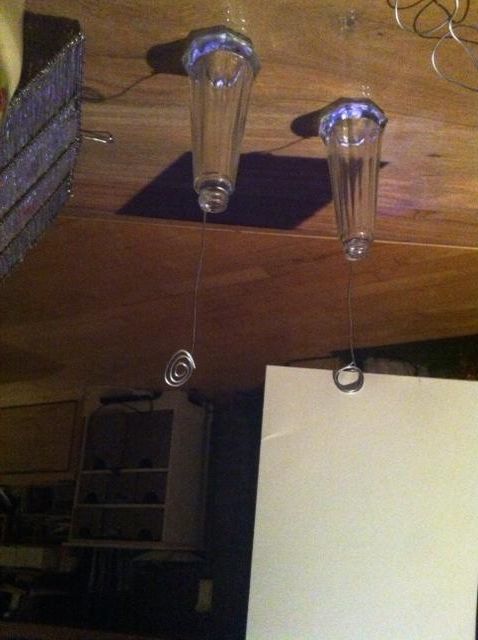 It was very easy to do with pliers.  Just wrap the wire around the neck of the shaker, leave a bit of wire for height and then coil the wire to insert the card.  The wire I used wa very thick and so it has enough strength to hold a large piece of card.  I am going to buy a little bunch of flowers and make them myself on wedding day (or assign job to a bridesmaid).