Forum home
›
Your DIY ideas
Show me your stationery!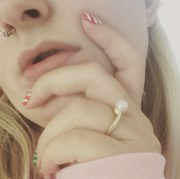 Awhelenqt
Posts: 785

I need to stop posting on here lol I just want all the ideas!
I've done like 8 different save the date prototypes but here's my favourite...
Front
Back
The bit on the tracing paper says "join us in Northumberland" because a lot of people are travelling they'll need to book more than one day off and then underneath it says #HelenAndMattySayIDo
Then around the sunflower (painted with acrylics, same as the leaves on the front) it says "invitation to follow".