Forum home
›
Your DIY ideas
DIY Sparkler Tags - Which Design?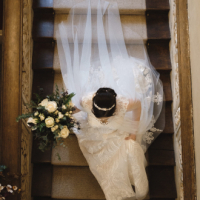 Nottinghamshirewife
Posts: 751

Hi ladies,

I've undertaken a new DIY task this week to create my own sparkler tags as the ones for sale online were SO expensive! Seriously, £20+ for 50 tags?! Although, in the end it's cost me that much on materials 🤦‍♀️ (not including the time spent 🙈) but I suppose I have enjoyed doing it and I've got loads of leftover bits so it has worked out cheaper overall.

Anyway, it has taken me what seems like forever, but I now have two tag designs to choose from. Do you think I should use:
a) Let Love Sparkle
b) Let Sparks Fly
c) a mixture of both tag designs
d) neither - go and buy some because these are rubbish!
Thanks in advance for your input!
P.S. excuse the scewers, I didnt have any sparklers to hand 🙈