Forum home
›
Your DIY ideas
Bridesmaids Bouquets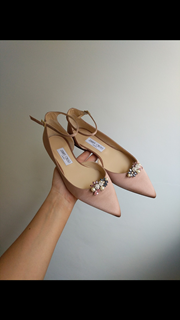 Becky111
Posts: 222

As you're all aware fresh flowers are expensive.
I'm still considering having fresh bouquets for my BMs but wondering if I could repurpose them in some way for the reception. I'm thinking of popping them in cases and using them on our cake table etc.
Just wondered if anyone had done this or any other ideas so they don't go to waste? 
Also does your florist let you take floral centerpieces home. I know I won't be able to take the container home. But I'd like to go the next day and put one on my Dad's grave.