Forum home
›
Your planning threads
Vintage Inspired Wedding in a Barn on a Farm!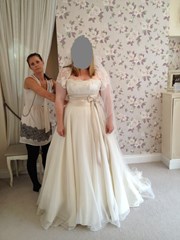 mrs213
Posts: 148
Hi all
After postponing my wedding by a year from the 26th May 2012 to the 18th May 2013, that extra time has enabled me to make a few changes to what I had already planned and consider any extra's that we want!
So the Venue which was easy for us Crockwell Farm in Northamptonshire, it was the first and only place we looked at and we both fell in love with it from the moment we we driving along the long drive towards to beautiful farmhouse, we considered Dodmoor but it was too small for what we needed!
Crockwell Farm, Eydon, Northamptonshire