Forum home
›
Your planning threads
Please help I really need some advice!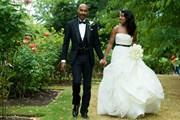 20july2013
Posts: 4
Hi all
I need advice on how much drinks to get for our reception.  I have used wine calculators and they are all different!  So please help if you can

Our reception is 4pm - 7.30pm for 92 dinner guests
7.30pm - 11pm we have an additional 70 guests approx.
We have decided on only fruit juices and water for soft drinks, only a few of our guests would drink fizzy drinks.
SOFT DRINKS
We already have the following, about 440 glasses of fruit juice I reckon:
tropical juice (1 ltr) x 30
orange juice (1 ltr) x 30
apple juice (1 ltr) x 30
cranberry juice (1 ltr) x 20
water (1.5 ltr) x  60
schloer (750ml) x 4 bottles ( for non alcoholics for toast)
ALCOHOL
prosecco ( 75cl) x 19 (for toast)
red wine (75cl) x 85
white wine (75cl) x 85
rum punch - not sure how large but it will have 2 bottles of wray and nephew so should be pretty large!
tequila or vodka (70cl) x 3 for a shot table
Is this enough alcohol?
Please help xxx