Forum home
›
Your planning threads
bilingual solution for our wedding. any advice?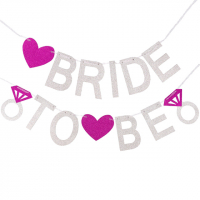 kovacslauryna
Posts: 1

Hello wonderful ladies! I'm starting to plan my wedding and have to deal with couple of significant moments here in a way to continue further. I would like to ask your experience and expertise, as I'm totally newbie in this wedding-related stuff. So to start with, what wedding website builder/planner would you pick from
http://luvbirds.com
versus
https://bridebook.co.uk/
What is the feedback about them? Are they really appreciated tools or just for fun? What'd you say? Another concern is about the multi-language of the wedding, as we're international couple we have to think of option when both parties invitees could understand all the steps during the day. For a moment I got 2 solutions. 1. Asking bilingual friend/relative to repeat/translate/assist to everybody who's sitting around + preparing programs in both languages, so at least main idea and plan will be clear for everybody. 2. Interactio app -
http://blog.interactio.io/case-study-weddings/
- that could fill above mentioned features just involving only one interpreter - so everybody who needs it will receive audio streaming online on their smartphones. Personally, I believe that interactio + bilingual programs will be the best option, yet I would like to know if there're any alternatives? Perhaps you can share them? Thaaanks dear ladies!