Forum home
›
Your wedding reports
A Devonshire Country Wedding - The Report!
Emilyrose1239
Posts: 650
Hello all,

I'm now Mrs Billing! And its time to tell you all about my day (if you would like to read it!)

I'm going to do quite a detailed report, so sorry if you get bored. I will put a lot of pics on though

I'll start on the Monday of the week leading up to the wedding, H2B and I went into work as usual, and then separately, we both got asked to go down to the students' union shop (where we first met). When we got there, the current manager of the shop had got us rosettes to wear, a bride to be sash for me, and a top hat for H2B! She then gave us a glass of bubbly, and got us to work back behind the till!
It was really sweet of her, and she had also put our faces on the shop widow mannequins!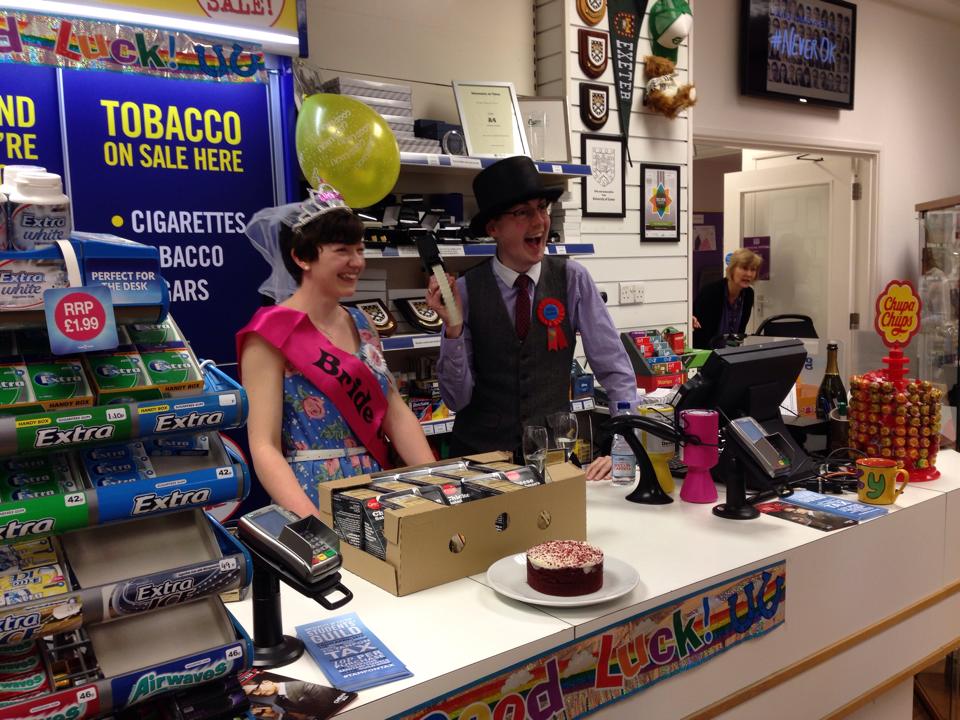 Here we are behind the till. It was nice to reminisce!