Forum home
›
Your wedding reports
Summer in the Cotswolds- The Report!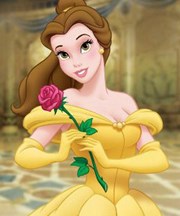 Sammykate
Posts: 3,844

Well I don't have the photos yet, but I thought I could at least start my report as there's a bit to say before the pro photograher arrives on the scene! So without further ado, I give you my wedding report!
When and where we got married:
On Sunday 18th June, in the middle of That Heatwave. At the Hare and Hounds hotel near Tetbury in the Cotswolds.
The wedding party:
There's me (Sam, Sammy or Samantha depending on who's speaking to me and what mood I'm in!), my new husband Gary, my mum Mandy, step dad David, and bridesmaids Ruth (my elder sister), Laura (my highschool friend) and Helena (my primary school friend). Helena's 2yr old daughter R was also my flower girl. Then there's my brother Adam who was an usher, and Gary's mum Shau Nan (who is Chinese if you're wondering about the name). Gary had two best men, Andrew and Jack, who he met at University doing his PhD.
The engagement and wedding planning period:
We got engaged at Neushwanstein castle in Germany in October 2015, and by the end of that year we had our venue booked. I wanted a June wedding because it's the classic wedding month (see Bride Wars- June weddings at the plaza!!), and Gary loves summer and hates cold weather, probably because he grew up in Taiwan. So in all we were engaged for 20 months before the wedding date! The length of the engagement felt perfect- enough time to enjoy being engaged without there being a big gap before we could actually plan the wedding. I never wanted to be one of those couples that gets engaged but doesn't plan the wedding for 10 years! Booking everything 18 months in advance we also got our first pick of dates and choice of suppliers.